The real-time tactics games my Pentium suffered from
Once again, remembering my old Pentium 2, I came across several cult games, united by a common style and so loved at the time. Their genre isreal time tactics. Not the most popular, extremely difficult, but insanely exciting. And so, in this article we will have 3 of the fattest games of this genre and a small bonus :). We'll consider Commandos, Desperados: Wanted Dead or Alive и Robin hood: The Legend of Sherwood.
Commandos series of games and part of Behind Enemy Lines
This series of exciting games was released by the Spanish studio Pyro studios, about which there is little information today. First part - "Commando: Behind Enemy Lines"Was released back in 1998 and found a whole army of fans.
Event of the first Commandos unfolded during World War II. We have to play for a brave sabotage squad. Different fighters are available in each mission, but there are almost always Green Beret. A kind of thug-killer, wielding a knife and dedicated to the cause of overthrowing Nazi Germany.
Commando Characters
In addition to the paratrooper, several more characters are available. Sniper, from special items a rifle with an optical sight, maybe with a first aid kit. Marine, from spec. skills - the ability to swim with scuba gear, manage a boat and skillfully wield a harpoon.
Sapper - his arsenal is dynamite grenades and a trap. Chauffeur - can drive various vehicles, uses a first aid kit, as well as a machine gun. And the most curious character - Spy. In his arsenal is a syringe with poison and the ability to wear a German uniform.
Commando missions and level codes
During the action of the game, we will go through a thorny path in 20 tasks, until Gundelfingen. Among the missions will be sabotage, and explosions, and destruction, and of course rescue. The codes are shown below:
2jjxb
3.zdd1t
4.rff1j
5.k4tcg
6.dt1wn/mir4m
7qvsv
8.k99xc
9. aaax1
10.jsgpw
11.cmodd
12.jghd3
13. puuww
14.wt348
15po
16.l9ipv
17limv/vtim5
18.yfolg
19.vfcwj/tfcwb
20. gdkwt
Robin hood: The Legend of Sherwood
Game about the famous defender of the poor Robin Hood came out in 2002. In terms of mechanics, it is very similar to Commandos and Desperados, with the only difference being that the events unfolded in Middle Ages.
I think everyone remembers the story well from the film, here the plot is built somewhere nearby.
One of the highlights of this game is the battle. Here we have the opportunity to show the dexterity of clicking on the mouse, as well as take advantage of dexterity and a bit of luck. In some battles, you can miraculously defeat many enemies without taking damage.
From the locations we will visit the following:
city Lincoln, where our gang will have to save Sir Godwin. Darby – here we save Father Took and meet Prince John. in location York - disrupt the wedding, and in Nottingham save Robin's comrades from the gallows. We are still waiting for the battle in Sherwood Forest and the town Lester.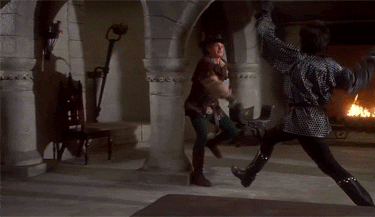 For me personally, there was one small flaw in the game. Sometimes you can kill a lot of enemies without much effort, just wave your sword and that's it. For example, the same commandos will not work out in a hurry.
Desperados: Wanted Dead or Alive
Let's fly a couple of centuries forward and get to the Wild West (the game Desperados). Of course the game was called a Commando clone, but who cares? The game came out chic and became a truly cult. Appeared back in 2001, the action takes place in El Paso.
Players
Main character and main character John Cooper. The character is very reminiscent of the Green Beret. Here are similar skills and items, but the style is different. Sam Williams - a runaway slave who famously manages with dynamite. He also has a bag of snakes to kill enemies silently. Dr. McCoy - a unique character, somewhat reminiscent of a mixture of a Spy and a Sniper, only he still has gas.
There is also a female character in this series of games - Keith O'Hara, she is also very reminiscent of the Spy, only more attractive. In the arsenal there are cards for luring enemies and, of course, feminine charm. The most powerful character Pablo Sanchez, a Mexican who is rescued by the protagonist in the first missions. He has a large set of skills and items. Can drag 2 bodies at once, and also knocks enemies out of buildings. Closes the list of another female hero - a Chinese girl Mia. The youngest, but also the most interesting in terms of skills, they are all original. Uses a poison pipe, nuts, and a pet monkey.
The game had its own significant improvements. For example enemy line of sight. This feature was implemented in both Commando and Robin Hood, but Desperados added more enemy suspicion level. Green means you're fine, yellow means you're suspect, and red means you've been spotted. There is also a pink signal (Kate's spell worked) and a black signal (when Mia's dart hit).
But most of all I liked delayed actions, when you can set the sequence of events. You really feel like a master of tactics and planning.
All these games have firmly taken their place in the gaming industry, alas, they are partially forgotten and probably will not regain their former popularity, but no one forbids believing. And if you are one of those who remember and appreciate the genre real time tactics then here is the game of 2016 for you - Shadow Tactics, here everything is as we like, only with samurai! Check out the trailer and character preview: