Looking for something interesting to see? Collected top science fiction series. Great movies that everyone should watch. The list includes both time-tested cult series and various new ones.
Darkness
kinopoisk- 8,1
A series with an amazing atmosphere from a streaming company Netflix. Imagine that there is a way to travel in time, but only in a limited time frame - 33 years forward or backward. Darkness is a gripping and complex thriller where the ending is almost impossible to predict.
Firefly
Rating on movie search 8,7
Back in 2002, the series was released Firefly. They didn't make big bets on it, but a real masterpiece of the fantasy genre came out, though only 1 season. 14 episodes will show the adventures of a diverse company of main characters in space. Today, the series does not look as impressive as it did at the beginning of the 21st century, but fans of the genre will definitely be pleased.
X-Files (The X Files)
KP rating - 8,2
How could we get past one of the genre's most iconic series? The secret materials were hit of the 90s, but the series can be safely watched today. You will find 11 seasons of a fascinating story.
Special Agent Dana Scully is assigned to work with Agent Fox Mulder on a project. "Secret materials". This is an archive of mysterious, unsolved FBI cases that often involve the paranormal. Cases of vampirism and werewolves, attacks by genetic mutants, evidence of alien abductions.
Boys (The Boys)
CP - 8,2 (already have 3 seasons)
Imagine that there really are people with superpowers in the world? Who will they become? Superheroes or supervillains? Are simple human feelings and vices alien to them? Boys is such a black comedy with philosophical discussions on the topic "What if?"
The Lost Room
KP rating - 8,0
The events of the series unfold around the room and about a hundred objects from it that have supernatural powers. So, for example, a bus ticket can instantly move a person to a certain place. The comb has the ability to stop time around the user.
Detective Joe Miller busy looking for these items in the hope of finding and saving his own daughter, Anna, who disappeared in this room. Once an ordinary room at the Sunshine Motel on Route 66, this room now exists outside of time and space. By the way, you may be interested in the material - Abandoned Penn Hills Resort.
World of the Wild West (Westworld)
Kinopoisk - 8,0
In a futuristic amusement park, androids become human slaves against the backdrop of historical scenery. They perform routine tasks until at one point a glitch in the program turns them into dangerous killers. How will it end? See in the series. There are already 3 full seasons and the release of the fourth is coming soon.
Alien from space (Resident Alien)
KP rating - 8,1
Fresh comedy series, where the main character is an alien from outer space Harry. He accidentally crash-lands and falls to the ground, where he tries not to betray his presence. In parallel, the alien makes friends among the inhabitants of a small town, but that's bad luck - Harry's goal is to destroy the planet.
Areas of Darkness (Limitless)
Kinopoisk - 8,0
Brian Sinclair - an ordinary young man who is no different from others and has many problems in his life. But one day he takes a certain experimental drug NZT, after which his life is turned upside down. The thing is that the drug has an effect on his brain and he begins to work at one hundred percent of his capabilities. Discovering his unique abilities, Brian decides to use them to solve the most complicated cases the FBI has ever faced. He begins work under the guidance of FBI agent Rebecca, who is a very promising employee, rapidly moving up the career ladder.
Black Mirror
KP rating - 8,5
Over the past ten years, technology has completely changed our lives before we had time to come to our senses and question them. In every house, on every table, on every palm there is a plasma TV, monitor computer, display Smartphone is the black mirror of our existence in twenty first century. Our connection to reality is changing. We have put on the altar "Google" and "Apple" and worship them. Facebook algorithms know more about us than our own parents. We have access to all the information in the world, but there is only enough space in our head to take in 140 characters from a tweet.
The Black Mirror reflects the general concern for our modern world. The series started in 2011 and currently has 5 seasons, the series are not related to each other.
Doctor Who
KP rating - 8,7 (11 seasons)
The series follows the adventures of a mystical humanoid alien who calls himself Doctor. He has no purpose traveling through time and space in a spaceship that looks like a 50s police box from the outside.
The Doctor is extremely eccentric and has an incredible knowledge of technology, history, and science. He travels with his companions, along the way fighting against space villains and saving the Earth from countless enemies.
Forever
KP rating - 8,0
At Dr. Henry Morgan, Star Medical Examiner New York, there is a secret. He studies the dead not only to solve criminal cases. His goal is to reveal the secret that has eluded him for 200 years - the reason for his immortality.
Stranger Things
KP- 8,4
The series appeared at the peak of popularity of references to the 80s and 90s. An excellent, gripping storyline, a solid cast and a script that deserves attention. All this doomed a fantastic series "Stranger Things" for success. Today 4 seasons are already available for viewing.
Stay alive (Lost)
movie search rating 8,1
Who are we not to be included in the top science fiction series Lost? One of the first series that really captivated. The series in which it was so difficult to understand, but so wanted to understand. It cannot be easily described, it can only be seen.
Futurama
film search - 8,1
The Futurama series was not included in our top cartoons for adultsto be part of a fantastic selection! How else? The animated series is legendary, came out for more than 10 years and stretched for 7 seasons.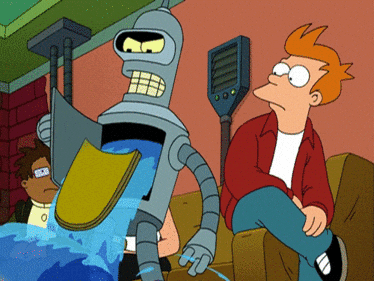 New York pizza delivery boy, average American Fry subjected to a freezing procedure for a whole millennium. The hero comes to his senses already in the thirty-first century, where everything is very different from the previous world. Fate brings a guy with a robot Bender Rodriguezreminiscent of hot Latin American machos. Together they go on a fun and sometimes dangerous adventure.
Rick and Morty
CP - 8,9 (5 seasons and probably more)
Another animated series in our top series in the fantasy genre. In fact, this is the receiver of the same Futurama, only more rigid. Someone recognizes heroes in the series "Back to the Future".
In the center of the plot is an ordinary schoolboy named Morty and his not quite sane grandfather Rickwho loves to drink. Morty is the most ordinary boy, and is no different from his peers. But his grandfather is engaged in unusual scientific research, and often completely inadequate. He can grab his grandson at any time of the day or night and go on interdimensional adventures with him.
Hundred (The 100)
KP - 7,3
The events in the series begin to unfold ninety-seven years after the entire civilization was destroyed by a terrible atomic war.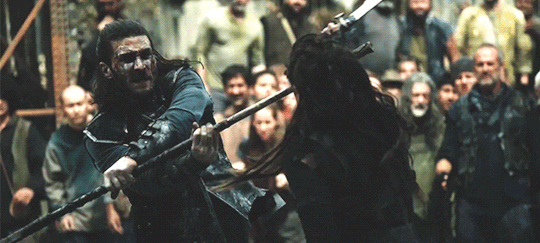 High in space, a large spaceship is flying in orbit around the Earth, where are those who survived after a terrible disaster. It is from this last refuge of people that a space shuttle is sent to Earth, on which there are one hundred juvenile delinquents.
Did you like the top fantasy series in the fantasy genre? Then be sure to check this out: Top 13 Sci-Fi Movies, Best Historical Series, The most iconic and interesting films about the Vietnam War, The best historical films about the Middle Ages.