If you decide to spend the evening watching a decent series, but you are not ready to master 5 seasons, then a good way out is mini series! What is the difference you ask? Everything is simple - in the end. Mini-series always have an ending, which means no long waits for new episodes and blurry endings. Our selection of mini-series contains only completed films with a high film search rating. So top mini series to watch!
One night (The Night Of)
Film Search Rating - 7,9 | 2016
Posh detective in 10 episodes from the HBO channel. Starring a simple young man who makes a series of bad decisions coupled with terrible bad luck that sends him to prison on suspicion of committing a brutal murder. Throughout the series, you repeatedly change your mind about this guy. It grabs you and doesn't let go until the very end.
Chernobyl
KP - 8,9 | 2019
One of the most sensational mini-series in a long time. Today, on film search, this series has one of the highest ratings. HBO has made a worthy series that will hook the fibers of your soul. The history of the Chernobyl accident is known to many, especially residents Belarus, Ukraine and Russia.
Band of Brothers
film search - 8,6 | 2001
In this mini-series 10 episodes the second world war will be shown through the eyes of soldiers and officers of the company E ("Easy")starting with a training camp in USA until the end of hostilities. Literally everything is good here - an excellent cast of actors, no unnecessary pathos, high-quality staging of hostilities and an addictive plot based on the stories of real people.
Pacific Ocean (The Pacific)
movie search rating 8,2 | 2010
After almost 10 years, the creators of the previous series from the list decided to return to military dramas and filmed "Pacific Ocean". There are also 10 episodes, based on memoirs "With the Old Generation: On Peleliu and Okinawa", "Helmet instead of a pillow", as well as the history of the Marine John Basilon. Together with the soldiers on the screen, we will again go through the entire Second World War, but already on the other side of the earth - Oceania.
The Lost Room
Movie search rating 8,0 | 2006
We leave the topic of war and offer you another ingenious short season with an atypical plot - "Lost Room". Only 3 episodes, but once you start watching, nothing will stop you. There will be a lot of mysticism here, fiction and even Fantasy. All this is flavored with a twisted detective story with a good actor in the title role.
Far Cry Experience (The Far Cry Experience)
film search - 7,9 | 2012
Really "mini", here each series is so small that it's hard to say how many there really are. The main purpose of filming this series is Far Cry 3 promotion, but it turned out curiously and really with an abundance of black humor. The main villain - Vaasa Montenegro will be "taught to survive" by the protagonist Christopher Mintz-Plass throughout the short duration. Watch the first episode:
Hatfields and McCoys (Hatfields & McCoys)
KP- 7,8 | 2012
The series is based on a true story that took place in the United States after the Civil War. A quarrel between two large families, the Hatfields from West Virginia and the McCoys from Kentucky, which lasted several decades and almost started a war. 3 episodes are watched in one breath and completely immersed in the atmosphere of America in the 19th century.
Klondike
7,4 at the film search | year 2014
Channel Historical Series Discovery about the gold rush in America. The main characters go to Alaska to get rich quick on gold, but they are in for a big disappointment and many dangers. The series shows all the uncleanliness of human souls, betrayal, dirt and murder for profit, but in parallel we see how the character is tempered.
11.22.63
KP - 7,9 | 2016
Imagine you get the chance to travel back in time and save President Kennedy? But before that, you have to live for several years in someone else's time, spying on Lee Harvey Oswaldwondering if he is the same killer? fantasy series of 8 episodes starring James Franco. (produced by Stephen King)
Sharp Objects
Kinopoisk - 7,6 | 2018
The main character is a young journalist Camille Preaker. The editors send her to a small town to write a material about the mysterious murder of a teenager. Camille has a dark past with this city. A fascinating detective with an unexpected ending.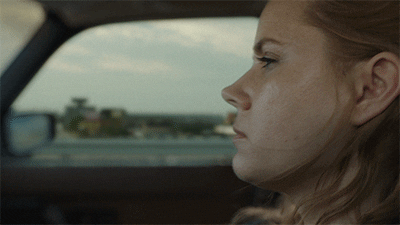 Firefly
KP rating - 8,7 | 2003
Fantastic series with an excellent rating and plot. Main character Malcolm Reynolds, - the captain of the spaceship "Serenity", is engaged in the transportation of contraband, while simultaneously doing good deeds throughout the galaxy. At one time, the series was compared to major franchises such as Star Wars and Star Trek, a sequel was released in the form of a feature film, but fans prefer the series.
Into the West
Kinopoisk - 7,8 | 2005
Another western-themed series on our list is "To the west". The total running time is about 550 minutes, the mini-series will tell the story Jacob Wheelerwho decided to go alone to explore the Wild West.
Jonathan Strange and Mr Norrell
KP - 7,8 | 2015
Mysticism, sorcery and magic in 19th century Britain. In parallel, there is a war with Napoleon, and the main characters make a deal with otherworldly forces. Fantasy action game with elements of alternative history.
What Olivia Knows (Olive Kitteridge)
KP- 8,1 | 2014
Mini series and strong drama with the amazing Frances McDormand. We will be told the story of the Kitteridge family over 25 years.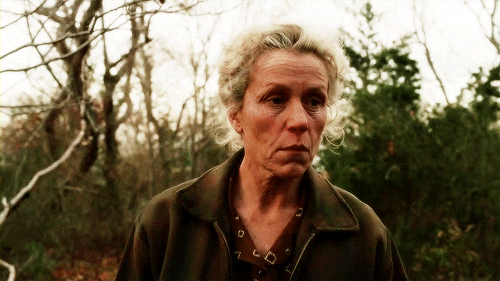 Prikup (
The Take)
KP rating - 7.8 | 2009
Another British series with an abundance of crime. Only here the main character is a really bad guy who can't be stopped.
The Night Manager

Kinopoisk - 7,5 | 2016
A mixture of two excellent actors, Tom Hiddleston and Hugh Laurie, the result is a worthy thriller with motives of drama and crime.
The Great Train Robbery
Rating - 7,2 | 2013
Here is a reconstruction of one of the most daring and ingenious robberies of the 20th century - boarding a train. We will be told a story on behalf of bandits and detectives, as well as the ending of this story.
Bright Falls
Rating 7,2 | 2010
It's no secret that ideas for films and series are often taken from games. A striking example isAlan Wake", based on the game, a prequel was shot - series Bright Falls. The mystical plot is built around a journalist who came to a strange town for work, where inexplicable things begin to happen.
Roots
ranking 7,7 on film search | 2016
This mini-series is set in the XNUMXth century and tells the dramatic story of several generations of the family of American writer Alex Haley. This tape will have a long and hard journey through slavery, pain and injustice, Haley's ancestors are a portrait of real American history.
Forgotten by God (Godless)
Kinopoisk 7,6 | 2017
And one more Western-themed mini-series in our selection. The events will unfold after the American Civil War, towards the end of the 19th century, where a dangerous criminal, Frank Griffey, finds himself in the quiet town of La Belle, where only women live. The series was released on the streaming platform Netflix.
Gluconauts (Tripped)
Kinopoisk 7,2 | 2015
TV series "Trippy" contains only a few episodes and tells the story of two friends who have the opportunity to travel to other realities. There will be fantasy, and science fiction, and a little black humor. Despite the low budget, it looks easy and exciting.
Tenth Kingdom (The 10th Kingdom)
KP - 8,5 | 1999
Another cult series that we could not help but include in the selection of mini-series with high ratings - Tenth Kingdom. There will be trolls, snow white and a prince, as well as magic and other fantasy attributes. High rating - 8,5, high-quality elaboration of characters and a fascinating plot - there are all the components here so as not to postpone viewing indefinitely. (See also top historical films)
I hope you enjoyed our selection."top mini series to watch". We also recommend cartoons for adults too.