Television has long gone by the wayside and is significantly inferior to Internet technologies that allow you to connect a 52-inch family friend to online services. Now the user himself chooses what to watch and when, and not to rush from work to the beginning of his favorite movie or to wait impatiently for long ad blocks. Given these opportunities, experts say that the day is not far off when even television channels will completely switch to broadcasting via the Internet. Quite extensive prospects are opening up for online cinemas. One of these portals is Netflix. In this article, we will figure out how the streaming service works, how to connect it, how much a subscription costs, and also what alternatives to Netflix exist.
Advantages of streaming video service Netflix
Now Netflix is ​​giving its customers access to a huge number of films and series. But Netflix is ​​not only a video platform, but also a company that is directly involved in the creation of new film materials. On the site there are serials in excellent quality with dubbing and subtitles in several languages.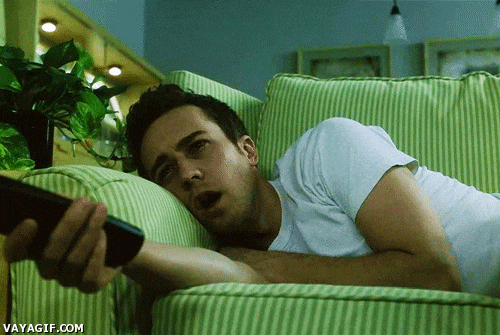 The administrators of the online cinema publish series not in one series, but in whole seasons for the convenience of users. This means that the viewer does not have to wait weeks for the release of a new episode. Since even the most interesting series loses its fans due to a long wait. If it is possible to watch episode after episode and completely immerse yourself in the atmosphere and plot, this is a "serial binge", which only fuels interest.
Netflix resources determine the interests of each client and offer exactly what the viewer will be interested in watching. The recommender system is responsible for these functions. cinematch. The development of this system was carried out by the technical staff of Netflix. The system does not advertise certain video materials, but displays video content selected in accordance with complex algorithms.
Another significant advantage of Netflix is ​​the app's compatibility with multiple devices:
• Android devices;
• iOS
• Windows
• Smart TV of all models.
That is, by purchasing a subscription, you can watch your favorite movies and TV shows on all your gadgets. The Netflix website is available on browsers running OS X and Windows operating systems, in which watching movies is no less convenient. Moreover, the application can be installed even on Xbox and PlayStation. You can watch your favorite series from any device and from anywhere in the world where there is an Internet connection.
The main plus of the Netflix online cinema is the quality of the content. On the site you can see most iconic series such as Stranger Things, House of Cards, Sex Education, The Crown. These multi-part films have already been watched by millions of viewers.
And most importantly, the video content presented on the site is absolutely legal. Moreover, access to the entire database of the site opens immediately after subscribing. Now there is no need to look for films of dubious quality on pirate sites, waste time watching "tons" of advertising before watching the next series, and even with disgusting voice acting. A subscription allows you to get hundreds of cult series and films at your disposal.
How much does a Netflix subscription cost
How much does a monthly subscription to Netflix cost? It all depends on the chosen tariff plan, but the cost of connecting to the file cabinet is not very expensive. The conditions and tariffs can be found on the official website during registration. Prices are in euros and the first month is free.
The cheapest base plan assumes SD video quality and can only be accessed on one device. The price of this package is € 7,99 per month.
The standard package of services allows you to connect two gadgets and the video will be played in HD quality. In this case, the subscription can be used by two people, and the subscription will cost 9,99 евро.
There is also a premium plan worth 11,99 евро. By activating this package, you can connect four devices with Ultra HD video content quality. At the same time, five people can use the service at the same time. This tariff is the most popular, as it can be shared with friends. In this case, connection for a month will cost only 2,4 euros per person.
It only takes a few steps to subscribe:
1. Install the Netflix application on your smartphone or go to the official website from a computer.
2. Click "Subscribe for a free month." This service will allow you to get acquainted with the features of the site for free.
3. Next, you should familiarize yourself with the tariff plans in the corresponding tab. Select the appropriate tariff and click "Continue".
4. Create an account and confirm it via email.
5. Choose a payment method convenient for the client, enter payment details (PayPal or bank card).
6. At the end, you should click the "Start Subscription" button, which will activate the subscription.
Why Netflix and what analogues and competitors can you still choose?
First of all, Netflix is ​​a convenient resource. The user is not bound to the program guide. The video content of the resource is unique and it makes no sense to compare it with television. The service contains materials for entertainment purposes only. There is no news here. In order to keep abreast of world events, it is better to actually turn on the TV or use the appropriate resources. In addition to series and feature films, the site contains documentaries, biographical materials and programs about nature. Many customers prefer this particular niche of Netflix video content.
If Netflix did not cause a desire to subscribe, then let's see what other companies are worthy of attention. The list will include both online cinemas (only legal ones) and streaming services. We tried to add only those options where there is a Russian language.
IVI is one of the largest online cinemas in the post-Soviet space. The site has free and paid movies, as well as a monthly subscription costing about $3,5. Recently, Evie has been trying to produce her own content, by analogy with Netflix.
Kinopoisk HD - online cinema from a famous movie site. The principle of operation is similar to most online cinemas in the CIS countries. There is also a subscription for which you can watch a lot of TV shows and movies, and there is a paid movie. Bonus: a subscription to Yandex.Music and a 10% discount on Yandex.Taxi. The price comes out to about 2,6 $ per month and the first month is free.